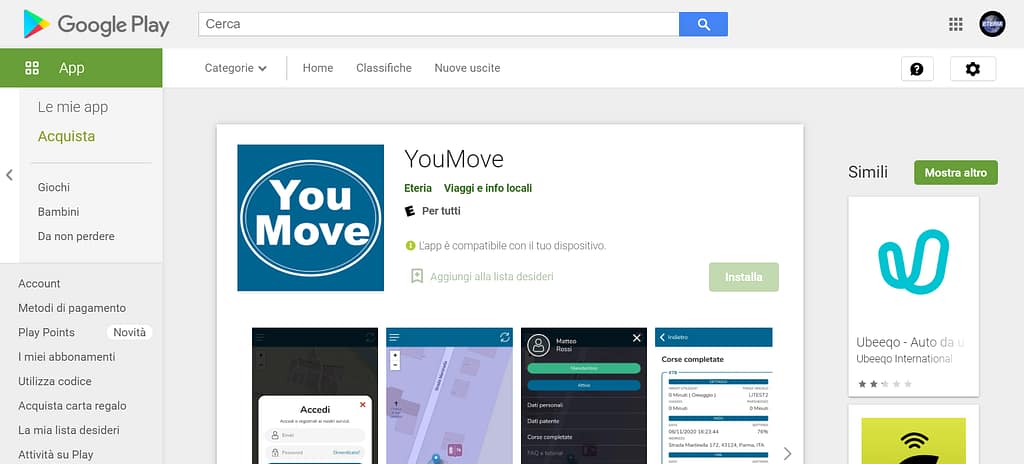 Search YouMove app on Google Play or iTunes and install it on your phone.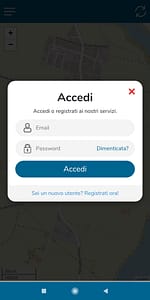 Once the app is installed, click on "Register now!" to enter your information on the platform.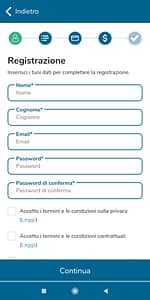 Enter your personal information, accept terms of the contract and proceed.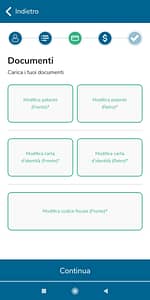 Take a photo of your driving license, identity card, social security number and upload them to the cloud: they will be proof of the registration correctness. Remember: your profile must be approved by the administrator before activating your account.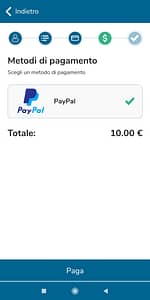 Click on "Paypal" and proceed with the registration fee payment: it will entitle you to push your account under evaluation. An email will reach you as soon as the evaluation is complete.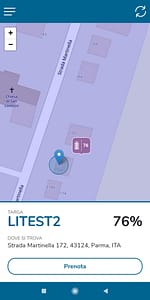 Once the account is active, by opening the app you will see your location and the nearest available cars. Click on the car icon to find out fuel/charge level.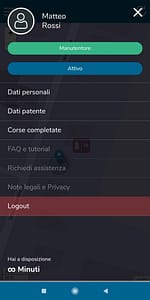 From the main menu you can check and modify your personal information, read the FAQ, buy minute packages and check completed trips.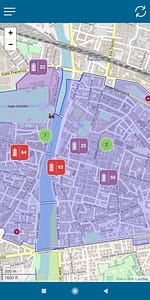 You are free to move around the map to view available cars, in case the closest one is not suitable for you.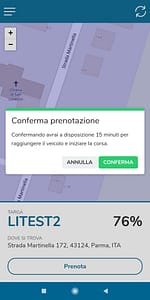 After choosing the right car, click on "book" and confirm: you will have 20 minutes to reach the car, within which no one else can take the same vehicle.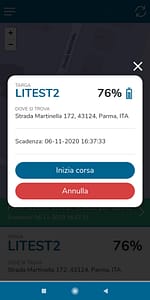 When you reach the car, click "Start trip": you will be asked to enter your personal PIN and the doors will open. The car is ready to bring you where you need it.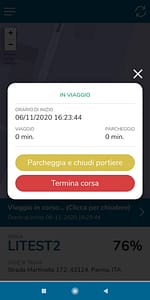 Mobile app keeps on your position: when you want to suspend the trip or close it, click on the blue bar where it says "click here to close". You can park the car if you have to make a commission (by closing the doors), or permanently end the rental.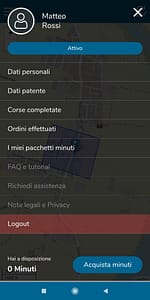 From the main menu you can see the remaining minutes still available. Using more minutes than are availables, during the trip, a negative number will appear and your account will be deactivated until the difference is paid.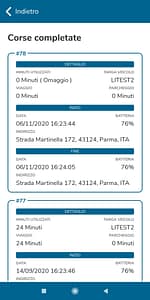 Completed trips details are always available: timing and addresses about starting and ending places are displayed.
A tax receipt is available for each minute package purchased, and you can download it in PDF format.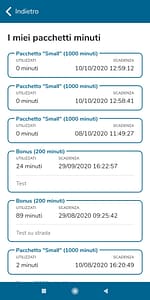 For each driving package purchased, are available list and details about minutes usage and minutes still available.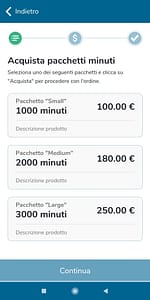 There is a section to list minute packages available: just click on the package of interest and pay with your credit card to add minutes immediately on your account.