Dispatch management requires serious consideration these days. Managing your dispatch efficiently can help you make faster and on-time deliveries and ultimately increase your business's revenue.
According to a PwC survey, 88% of consumers are willing to pay more for faster delivery. Plus, efficient fleet dispatch management helps you quickly scale up with zero hassle. Companies like Amazon and eBay focus heavily on making their dispatch foolproof. They use state-of-the-art dispatch software to optimize their dispatch process and handle more deliveries.
So, how can you too make your dispatch process more efficient? And why should you care? This guide answers all your questions.
What Is Dispatch Management?
Dispatch management is about managing the processes involved in delivering goods to the customers on time.
Dispatch is one of three critical processes of any field service business; the other two processes are scheduling and client servicing. It requires sending out an employee to a customer location to deliver a package, provide a solution, or fix a problem. It is critical to provide a pleasant customer experience and ensure that customers use your service or product again.
Why Is Dispatch Management Important?
You might be wondering why you should spend more time and money on dispatch management. You already properly manage your delivery process and, besides the occasional unsatisfied customers, you've got everything else figured out. If you're still at that crossroads, then here are three reasons why you need a dispatch management system.
Customers Want Quick Delivery and Convenience
Customers have many more options now than before. And they don't want to wait for long deliveries. According to Deloitte's report, 70% of consumers cite convenience as a primary reason for shopping online. And 68% of consumers said fast shipping is one of the key reasons they place online orders, as per a survey by DigitalCommerce360.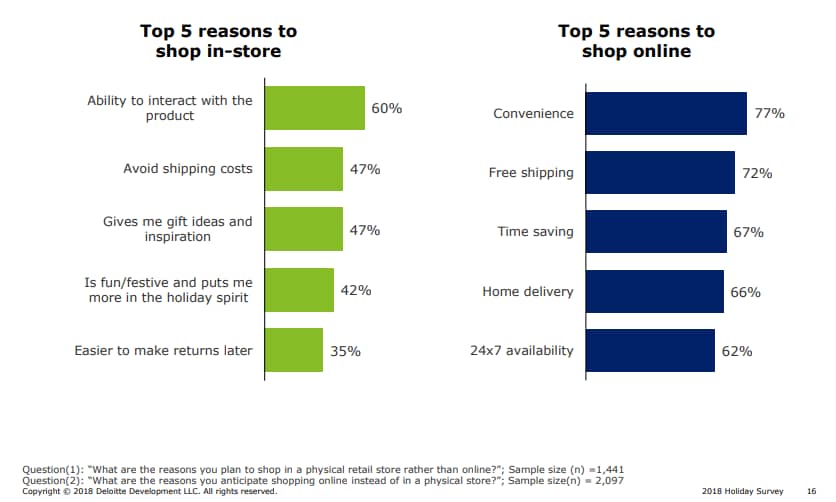 Also, according to a report by Invesp, 61% of consumers even want their packages within one to three hours of placing their order, while 25% of shoppers abandon a cart online if same-day shipping is unavailable. So, if you don't offer faster shipping and convenience to your customer, they may not do business with you again.

Reduced Price Margin Due to Competition
There are hundreds if not thousands of businesses offering the same products or services that you offer. And the competition for the customer's attention and money can be fierce. This competition has drastically reduced the market share and profit margin that can be made from your business. Therefore, it'll be counterintuitive to spend all your profits on delivery.
Luckily, dispatch software can help optimize your routes and reduce delivery costs by ensuring that you have fewer vehicles on the road and don't need to hire more drivers.
Increasing Driver Attrition Rates
According to a report by the US Bureau of Labor Statistics, the average employee turnover rate across all industries in the US varies between 12% and 15% annually. But, in the transportation industry, the employee turnover rate is a whopping 46.1%. There are many reasons for such rising employee rates. For example, according to a report by CareerBuilder, 36% of logistics workers leave their jobs if they were overlooked for promotion.
A sound dispatch fleet management system covers all the angles that can make you lose great employees. It helps you identify good drivers, reward or promote them, and help keep them with you as long as possible. Plus, it makes your drivers' jobs hassle-free and enjoyable. This is possible by optimizing schedules and maintaining balanced workloads.
Want To See For Yourself How Route4Me Can Boost Your Profits?
How Can You Improve Dispatch Management?
There are many ways you can make dispatch management efficient. If you're a manager, start by experiencing the process firsthand. There is much more to dispatching than simply traveling from Point A to Point B. And, if you are not involved, it might be impossible to understand all the balls in the air that a dispatcher or driver juggles daily.
So, experiencing your dispatchers' daily routine and pain points can be an excellent place to start. Such a realistic understanding will lead to a more planned dispatch process and help all the stakeholders stay on the same page.
Also, use dispatch software. It might be easy to manage the dispatch process without using dispatch management software when running a small business with only a few skilled workers. But, the old-school dispatch management systems are incapable of integrating data into the system. They can not ensure that all assets are fully utilized, address issues, etc. This is where advanced trucking dispatch software comes in handy.
How Can Dispatch Software Make Dispatch Management Efficient?
Good dispatch software streamlines the entire delivery process from start to finish and makes everybody's job much more manageable. This translates into increased efficiency, higher morale, and, of course, more profit. For instance, service dispatch software can plan the most efficient routes for your deliveries and ensure that there's no mix-up. That way, you don't send Paul's delivery to John.
Also, cloud-based truck dispatch software is a digital tool that can:
Automatically assign resources and people to tasks
Provide you with detailed reports of your operations
Assist in predictive maintenance
Send out delivery status alerts to customers or clients
With the help of dispatch software for trucking, drivers can be quicker and more efficient. You also have an overview of the delivery schedule at any given time and know where the drivers are in real-time.
Dispatch software comes with a GPS tracking feature that lets you know where they're going and quickly navigate to it.
Learn how dispatchers can get the best out of GPS tracking.
Dispatch management software improves your business efficiency by allowing bulk importing several orders, automatic route optimization, managing complex schedules, and allowing last-minute adjustments to orders.
In addition, dispatch software keeps your customers updated about their delivery status. For example, when your driver leaves the office to complete a delivery, the software will alert the customer, informing the customer that the driver is already en route. Furthermore, the trucking dispatch software enables you to send your customers a link to view the live location of the delivery driver, kind of like Uber.
Final Thoughts about Dispatch Management
An effective dispatch process entails dealing closely with customers, building vital relationships, handling exceptions, and making customers happy. All of this must also be done while optimizing resource utilization and efficiency. The tips discussed above are just the tip of the iceberg. Every field service business is different, and, therefore, the strategies they implement to boost their operations will be unique too.
Yet, if you wish to gain an edge over your competitors, adopting the dispatch software should be the first step to improving your dispatch process.
With the right dispatch software like Route4Me, you can maximize your drivers' productivity, make timely deliveries, and keep your customers happy. You can dispatch with 100% confidence. The best part is that, with Route4Me, your inexperienced dispatchers can even accurately dispatch, schedule, route, and manage delivery operations without any hassles.
Use our seven-day free trial and see how Route4Me can transform dispatch management.